I am still busy with processing the big pumpkin I bought recently. First I made an easy Thai pumpkin curry with chicken. Now I stayed in Asia with these healthy Indian inspired pumpkin pancakes. They smelled so delicious during the baking already that it was really difficult not to start eating them immediately.
This is part 3 of my pumpkin series for this season, after the pure mashed pumpkin and the easy Thai pumpkin curry with chicken. The American digital magazine Health Perch had send me a request to make some recipes with canned pumpkin. Unfortunately I could not find the canned version in the supermarket here. So I decided to make fresh mashed pumpkin, which is even more healthy than the canned version.
The inspiration to make these Indian inspired pumpkin pancakes comes from Ruchis kitchen. She has another delicious recipe for pumpkin pancakes. I worked with the ingredients I had available at home.
This recipe contains no added sugar, and is therefore not a sweet attack on your teeth. Nevertheless they are delicious with all the spices and the mashed pumpkin. If you are more into sweet pancakes for breakfast, surprising.recipes hast several alternatives to offer:
If you speak Dutch, you can find the Dutch version of this recipe on gerechtenweb.blog.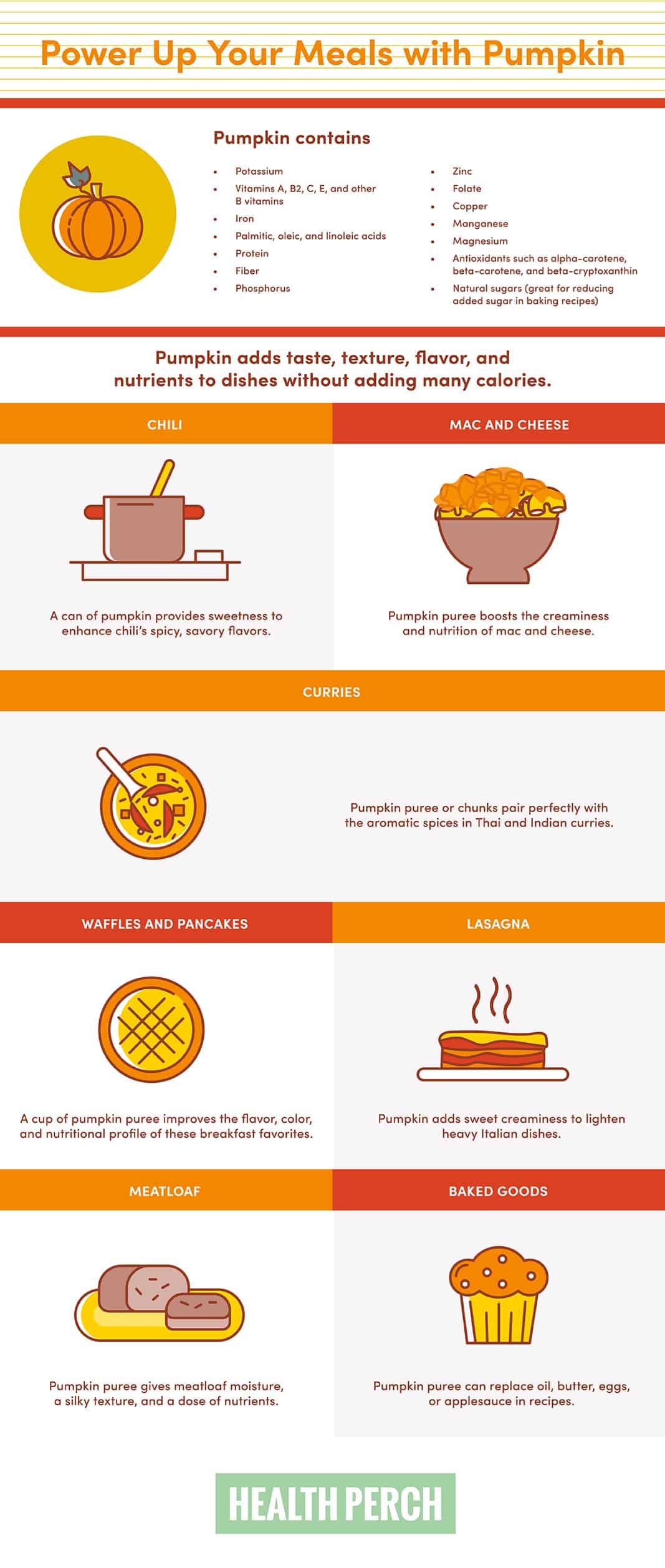 "Recipes You Can Make Healthier with a Can of Pumpkin" on Health Perch