Some time ago I received a question from Health Perch whether I wasn't interested in writing some recipes with canned pumpkin. Health Perch is an American digital magazine focussing on psychological and mental health. I was very happy to do so and started thinking about some surprising ideas. Things became more complicated in the supermarket. All supermarkets here sell lots of pumpkins, but not in a can... So I figured that I first should make pure mashed pumpkin as a basis for some subsequent recipes.
In fact pumpkins are fruit, not vegetables. Just like tomatoes by the way. They are full of vitamines and low on calories. As far as I know it is not allergic, so everyone can enjoy this super vegetable/fruit. And you can use it in so many surprising creations. From soups and curries to much sweeter combinations in pies, pancakes and muffins.
This is also the main reason why I kept this mashed pumpkin so pure, without adding any flavours. This means you can use it in sweet as well as in savoury dishes.
I like pumpkin, so you can find certainly some great pumpkin ideas on surprising.recipes. And keep following me, some more will come in the near future.
If you speak Dutch, you can find the Dutch version of this recipe on gerechtenweb.blog.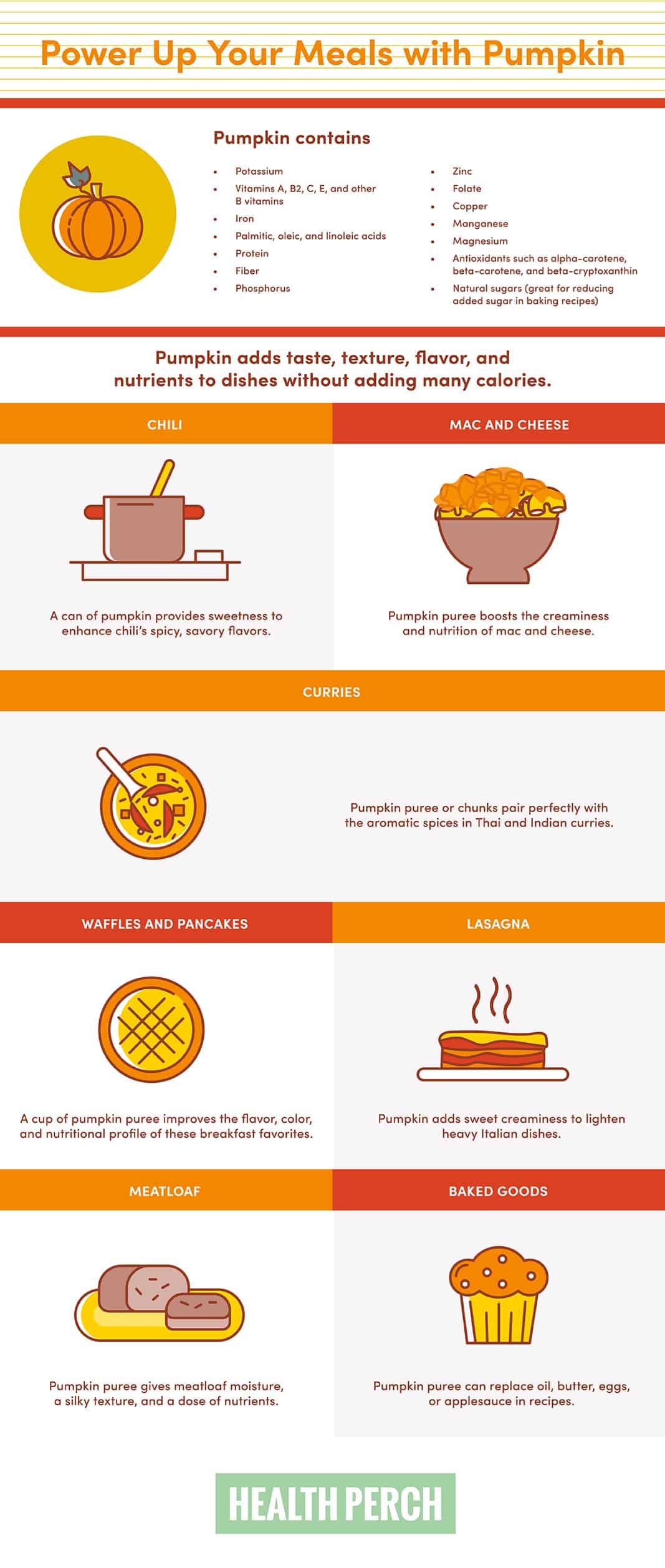 "Recipes You Can Make Healthier with a Can of Pumpkin" on Health Perch