This easy Thai pumpkin curry with chicken is delicious and ready in no time. Ideal to use the remainder of a big pumpkin in the form of mashed pumpkin.
Yesterday I used a very big pumpkin to make pure mashed pumpkin. So now it is time to start using it. Mashed pumpkin is ideal to use in a curry. In this easy Thai pumpkin curry with chicken I added chicken to it. A vegetarian alternative for the chicken are pumpkin cubes.
As I choose for an Asian recipe, I didn't need to think long for the side dish. What is easier than a plain basmati rice? the main role is completely for the curry. To make the curry I used a bell pepper, coconut milk and cilantro. It is spiced up with turmeric, ginger and red curry paste.
Subscribe to surprising.recipes
The reason to start making recipes with mashed pumpkin is a question I received form Health Perch. This is an American digital magazine focussing on psychological and mental health. They asked me to make some recipes with canned pumpkin, to promote the positive health aspects of it. Unfortunately I couldn't find canned pumpkin in the supermarkets here. So I first made pure mashed pumpkin myself, which is even better and healthier.
I found the idea for this recipe on the girl on Bloor, a blog with healthy and easy recipes for busy people. So these are great recipes for me 🙂
I love the Asian kitchen in general. If you want some more surprising Asian recipes, you might want to check out these: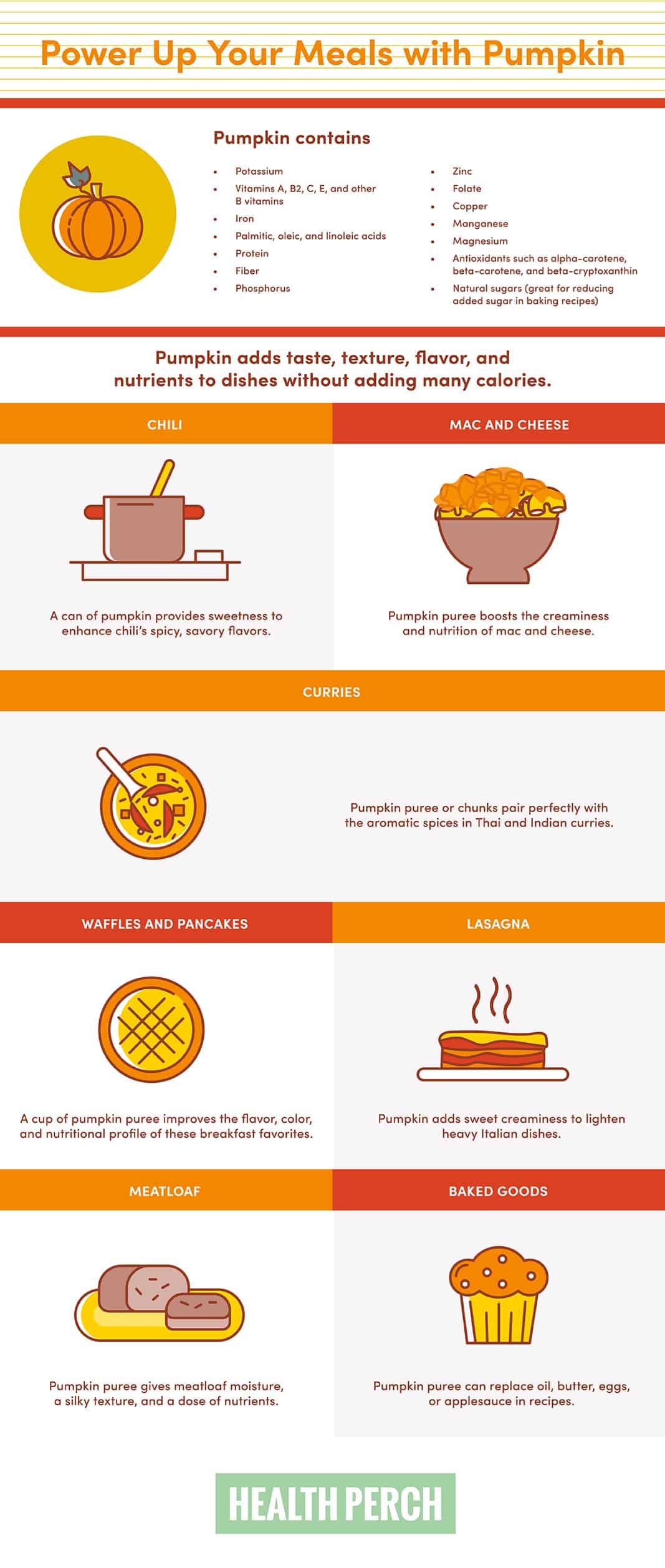 "Recipes You Can Make Healthier with a Can of Pumpkin" on Health Perch